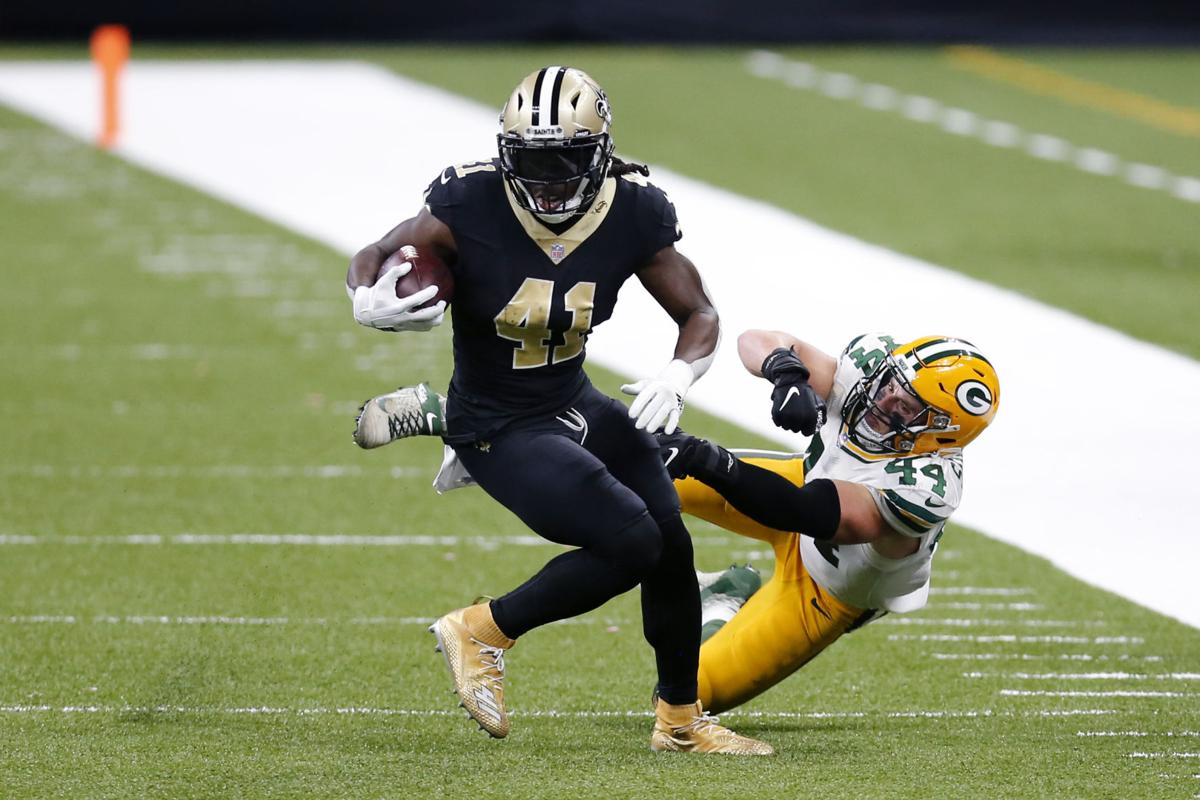 GREEN BAY — Sidnee Jo Summers was, admittedly, biased.
Her observations came from her heart, not from a thorough viewing of the all-22 film on her NFL Game Pass subscription. And her takes were delivered kindly, not critically.
Nevertheless, as Ty Summers beat himself up over his uneven 44-snap performance at inside linebacker in the Green Bay Packers' 37-30 victory over the New Orleans Saints on Sunday, his wife of not quite seven months did her best to soften his self-examination. And she successfully brought a smile to his face.
"I wish you could see some of the text messages I got from her after the game. It was pretty comical," Summers said as the Packers (3-0) turned their attention to Monday night's matchup with the Atlanta Falcons (0-3) at Lambeau Field. "Her being super excited after the game, telling me how well I did and of course, I was like, 'Ah, I could have done better.'
"(And) she was like, 'Hey, stop it. This is your first opportunity. You went out there, you made some great plays. Don't focus on the bad stuff. You can't change it now. Just go learn from it, move on.'"
That's exactly what Summers will have to do, because with veteran starter Christian Kirksey not expected to play because of the shoulder injury he sustained against the Saints, Summers is the logical pick to start against the Falcons. And while he did register a team-high nine tackles against the Saints, he did miss several tackles, including one on running back Alvin Kamara's 52-yard touchdown catch-and-run.