An Orleans Parish grand jury on Thursday indicted two people in connection with fatal shootings that left a university student and a teenage boy dead.
Breonna Green, 26, was charged with second-degree murder in the killing of a Southern University at New Orleans student in Mid-City in June.
Green is accused of firing a gun at two women she was arguing with in the parking lot of the Marquis Apartments in the 2600 block of Poydras Street on the night of June 3. Prosecutors said a single gunshot to the chest killed the student, 22-year-old Lashonda Temple, and a 25-year-old woman was also wounded in her left arm.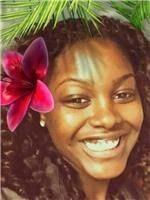 Temple had one more year left in college. "She was the life of every party and was truly loved by many," an obituary said.
The victims of the shooting had just left from a visit with their co-worker, Green's boyfriend, according to Orleans Parish District Attorney Leon Cannizzaro's Office. Prosecutors allege that Green and her boyfriend followed them outside before the shooting, and Green was captured on video surveillance leaving with a gun in her hand.
Green also faces charges of attempted second-degree murder and obstruction of justice. She's been in custody at the Orleans Justice Center since her June 8 arrest.
"We vehemently maintain her innocence and look forward to gaining her freedom," defense attorney John Fuller said in a statement.
Green's boyfriend does not face any charges, according to a spokesman for the District Attorney's Office.
Separately, an 18-year-old was accused of second-degree murder in connection with a fatal double shooting in New Orleans East last year.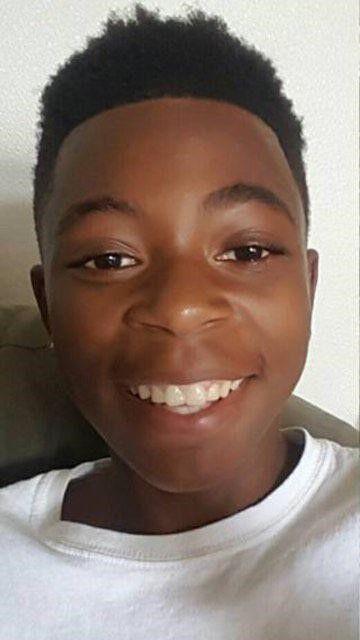 Timothy Trader is accused of killing Rontrell Henry, 17, and wounding a 16-year-old boy outside an apartment building at 8501 North I-10 Service Road on Aug. 6, 2019.
Henry and the other victim had been dropped off by an adult relative that afternoon to look for marijuana to purchase, according to witness accounts collected by police. Prosecutors alleged that Trader "suddenly" pulled out a gun and shot both of them.
The surviving victim suffered gunshot wounds to his right shoulder and left leg, prosecutors said.
Trader has been in custody at the Orleans Justice Center since April 21. Prosecutors said that due to his age at the time of the shooting, if convicted of murder he would have the possibility of parole after serving 35 years in prison.
Last month, New Orleans prosecutors also announced two indictments that could lead to life sentences.
A grand jury returned on Sept. 3 an indictment on aggravated rape, two counts of forcible rape, two counts of oral sexual battery, two counts of indecent behavior with a juvenile, and one count of sexual battery against Anderson Stevenson.
Stevenson, 54, is accused of sexually abusing "at least" three girls who are now adults, prosecutors said, including one in Jefferson Parish whose case has been referred to prosecutors there.
One accuses him of abusing her in New Orleans from September 1995 to December 2013, when she was 12 to 29. Prosecutors said she disclosed the abuse to her family when she was 14 but wasn't believed.
Another accuser reported abuse in New Orleans from May 1996 to December 2000, when she was 14 to 18, prosecutors said. She was too ashamed to report the abuse until she learned of the other woman's accusations in March 2020, prosecutors said.
The District Attorney's Office said it delayed announcement of the indictment until Sept. 21, after Stevenson's arrest.
Separately, 35-year-old Phillip Pleasant was charged Sept. 24 with second-degree murder, obstruction of justice and being a felon with a firearm in connection with the Jan. 4 killing of Alexander Hall, 25.
Prosecutors said multiple witnesses have pinned Pleasant as the gunmen who allegedly emerged from an SUV and shot Hall with an assault-style rifle in the 1300 block of France Street in the Upper 9th Ward. He faces life imprisonment if convicted as charged.