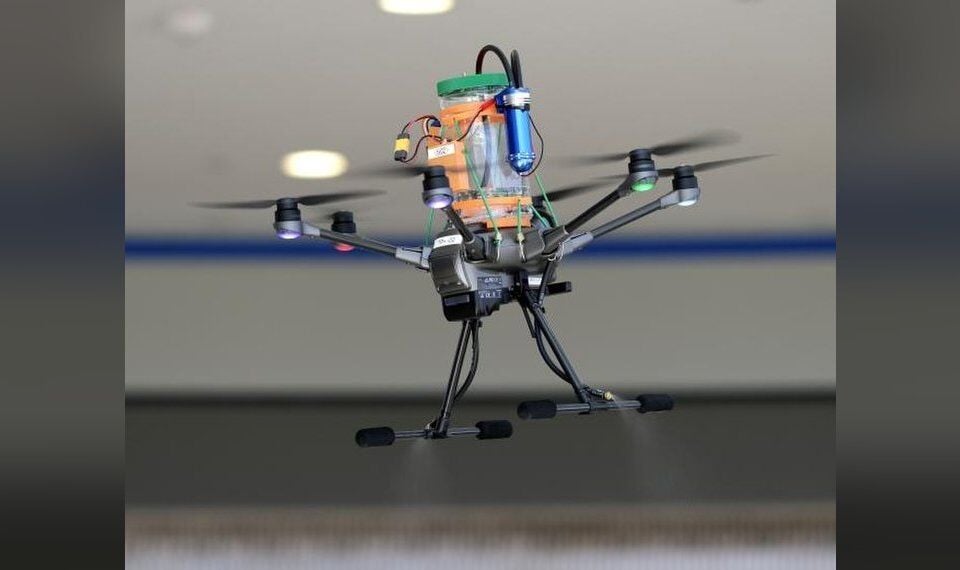 OKLAHOMA CITY – Rose State College students returning to campus can breathe a little easier in the school's new student union.
Across the world, drones are being used for large-scale disinfecting of public places, like sports stadiums, that would be too time-consuming for individual staff on the ground. The same case could be made for the student union at Rose State College, a 48,000-square-foot structure that includes a ballroom with seating for 400 people during normal operations.
The college, in collaboration with Total Defense Resource Strategies, demonstrated Monday the use of a drone to disperse a COVID-19 disinfectant at the newly constructed student union that opened this week.
"What we saw today was an innovative new technology, where we use a drone with a canister attached to it to spray a large area, to disinfect it from the virus that causes COVID-19," said Toney Stricklin, president and CEO of TDRS. "The speed of this is actually such that we can spray 3,500 square feet in as little as three to four minutes."
Click here to link to the article at The Oklahoma. Some content requires a subscription to read.