One week after Mississippi State went into Baton Rouge and upset the defending national champs, the Bulldogs went home to Starkville and came back to Earth with a thud. Mississippi State lost to Arkansas, as the Razorbacks snapped a 20-game losing streak in SEC play.
That's a microcosm of college football this weekend.
Texas looked to be the frontrunner in the Big 12, but the Longhorns lost at home to TCU. The Oklahoma Sooners lost at Iowa State for the first time since 1960. The Sooners are 0-2 in the Big 12 and tied for last place with Kansas and Texas Tech.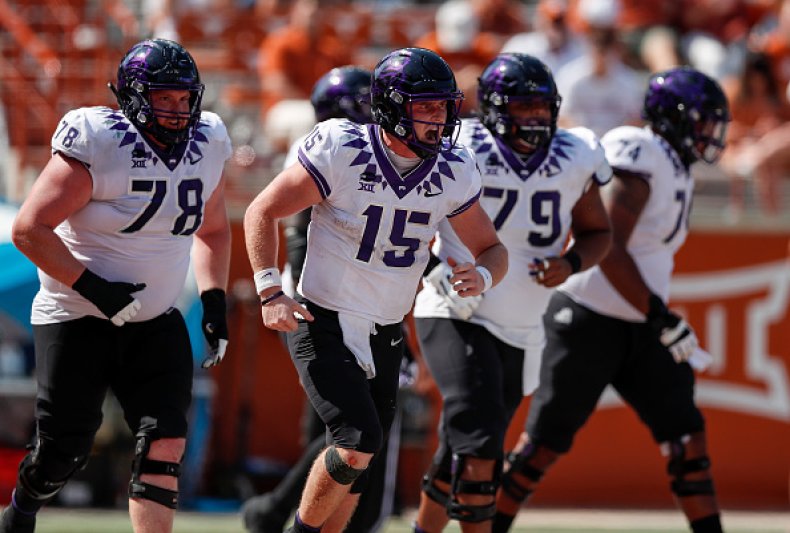 Tennessee surprisingly has the nation's longest winning streak at eight games, which is tied with Notre Dame.
With the way 2020 has happened, it's no surprise that this has already been a wacky college football season so far. There seems to be a shift in power in the SEC from the West to the East, the Big 12 is a total mess right now and Notre Dame and Miami are emerging in the ACC. North Carolina and Virginia Tech are also undefeated in the ACC, and they will square off this Saturday in North Carolina for a rematch of last year's six-overtime game—which the Hokies won.
And how about this upcoming game on Saturday: Coastal Carolina (3-0) at Louisiana (3-0).
One thing that has remained constant, though, is that Clemson and Alabama are still clearly the best teams in college football, and
…